SPECIFICALLY DESIGNED TO PROVIDE INDIVIDUALIZED CARE FOR YOUR RETIRED HORSE.
Services are structured to meet the specific forage, grain, supplement and medication needs of each horse & can be tailored to provide regular hoof cleaning,  grooming, blanketing, grazing muzzles and fly spray and masks.
We work with excellent veterinarians and farriers, carefully developing with you and your vet a standard of care tailored to your horse's needs, adjust it over time, communicate with you and hold ourselves accountable to delivering our word.
Each stall is 15 feet by 10 feet with an attached outdoor run

Enclosed motor fans for ventilation

Heated, automatic waterers

Extensive use of video cameras throughout our barn and pastures

Daily well-being and temperature checks

We give every horse in our care a daily well-being check, including our pasture horses.

Barn Manager lives onsite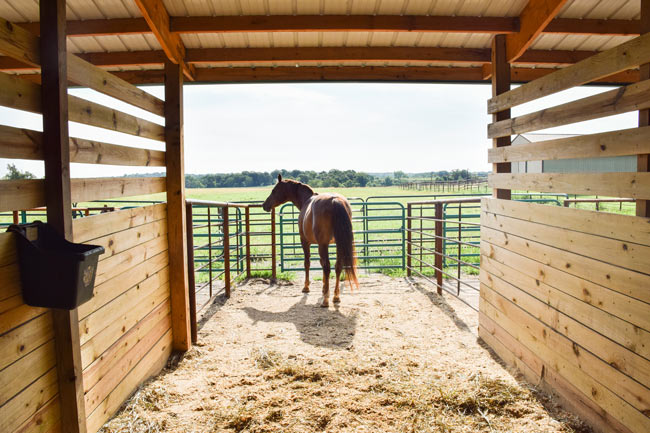 CONTACT US
Use the contact form below, or call Dusty at 913.558.7567 for more information.